TYPES OF BRACES
For the vast majority of orthodontic patients, wearing fixed appliances (commonly called braces) will be a major part of treatment — and those braces, for the most part, will be the familiar silvery-metal type. But while they're still quite popular, traditional-looking metal braces are no longer the only game in town! Let's have a look at some of the options available in orthodontic appliances.
First, we should distinguish between fixed and removable appliances. Fixed appliances like braces are attached to the teeth by metal bands or special cement. They aren't normally taken off until treatment is complete. Removable appliances, such as clear aligners, are typically worn some 22 hours per day, but may be easily taken off as needed. While clear aligners can be effective in treating mild to moderate orthodontic problems, fixed appliances are generally needed for more comprehensive treatment.
Metal Braces
Typically made of high-grade stainless steel, traditional metal braces remain by far the most common type of fixed orthodontic appliances. They consist of metal bands that wrap around the molars in back, and smaller metal brackets that are cemented to the front surfaces of the other teeth. A thin, springy metal wire, running through the brackets, gently guides the teeth into a proper position. This archwire may be fixed to the brackets by flexible elastics, metal ties, or other types of clasps.
There are many good reasons why time-tested metal braces remain popular — because they offer a reliable, effective and economical treatment option. In contrast to the appliances of the past, today's braces are actually smaller, lighter, and more comfortable to wear. If you want a less traditional look, you may be able to choose colorful elastics for the brackets, or other modifications.
 Ceramic Braces
Clear ceramic braces are a new variation on the traditional system that provides a far less noticeable method of treatment. They use the same components as traditional braces — except that the brackets on the front side of the teeth are made of a translucent ceramic material that blends in with the tooth's natural color. This system has become a favorite for adults (including some well-known celebrities) because, unless you look closely, it's hard to notice they're there.
Several types of ceramic braces are currently available, and the technology is constantly improving. Their aesthetic appeal is undeniable… but there are a few tradeoffs. The ceramic brackets can be less durable than their metal counterparts; plus, while the brackets themselves don't stain, the elastic bands that attach them to the archwire do (however, these are generally changed each month.) Ceramic braces also cost more than metal — but for many people, the benefit of having an inconspicuous appliance outweighs the costs.
Lingual Braces
While ceramic braces certainly offer a less conspicuous look, there is still another system that allows fixed braces to be truly invisible. In some situations, special appliances called lingual braces can be placed on the tongue side of the teeth. They work the same way other metal braces do — but even though they're made of metal, they can't be seen, because they're hidden behind the teeth themselves!
Lingual braces aren't the proper treatment for every orthodontic condition. Special training is required to install them, and they're significantly more expensive than standard braces. They also generally require a bit more time for the wearer to get used to them, and they may slightly prolong treatment. But if you want the least visible type of fixed appliance — and if you're a candidate for this treatment option — then lingual braces may be just what you're looking for.
​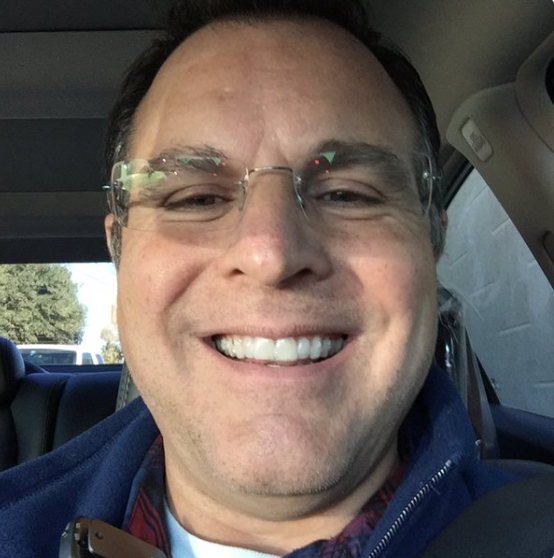 Invisalign® straightens your teeth without wires and brackets, using a series of clear, customized, removable appliances called aligners. It's virtually undetectable, which means hardly anyone will know that you're straightening your teeth.
Clearly Different
The Invisalign System combines advanced 3-D computer graphics technology with 100-year-old science of orthodontics. Invisalign aligners are designed to move your teeth in small steps to the desired final position prescribed by your orthodontist. Each aligner is precisely calibrated and manufactured to fit your mouth at each stage of the treatment plan. Your first step is to visit our office to determine if Invisalign is right for you. After sending precise treatment instructions, Invisalign uses advanced computer technology to translate these instructions in a sequence of finely calibrated aligners - as few as 12 or as many as 48. Each aligner is worn for about two weeks and only taken out to eat, brush and floss. As you replace each aligner with the next, your teeth will begin to move gradually - week-by-week until the final alignment prescribed is attained. Then you'll be smiling like you never have before!
If you want to learn more about Invisalign and how it works, please visit the Invisalign page.
The best Ortho thus far!! Everyone is super friendly and nice.☺
I want to thank Diane Degenaro for introducing me to Linda Christopoul and thanks to Linda for telling me about Taylor's Orthodontics. They explain to you everything, they send you e-mails about your child's treatment, they call you to remind you about your appointments ( my old ortho never did that ). They are friendly, caring , the appointments are ON TIME and they take very good care of your kids. I am very happy!!!!
Love this office! The staff is very professional and accommodating. Outstanding treatment and service. Candace is exceptional!
All three of my girls go to Ron Taylor and we couldn't be happier. The entire experience in the office is a pleasure. The behind the counter staff are kind, there is always a very reasonable wait, the ladies in the back are patient and enjoyable and Dr. Ron is honest, straight forward and sometimes even funny!!!My husband is a local Pediatrician and recommends Taylor Orthodontics to all his patients and for good reasons! We would not go anywhere else. Thank you to everyone at Taylor Orthodontics who make our experience so pleasurable. The Reiss Family : )
Very friendly staff and I love the atmosphere .They also do a lot of freebies and give aways .Cant wait for my perfect smile
Very impressed with Dr Taylor and the entire staff at his office. They all are very helpful and accommodating and Sam's teeth look amazing! Thanks!
Great customer service great staff very welcoming and I'm loving my braces very please with my result in such lil time
Dr. Taylor is an amazing Orthodontist. I dont usually write reviews but him and his staff well deserve it. Great service, friendly staff and always so professional. I went to a few places before I went to his office but by far this was the best choice ever. Thanks Dr. Taylor for all your hard work. My daughters teeth came out amazing.
Everybody in this place is simply amazing. We are so happy with the results! Happy smiles everywhere.
Great place!!! Very professional
TAYLOR ORTHODONTICS HAS THREE LOCATIONS
(855) 427-2237
Boca Raton

9181 Glades Rd
Boca Raton, FL 33434
Phone: 561-558-9467

Coconut Creek
4570 Lyons Rd
Coconut Creek, FL 33073
Phone: 954-977-9477
Miami Lakes
16375 NW 67th Ave
Hialeah, FL 33014
Phone: 305-822-6784